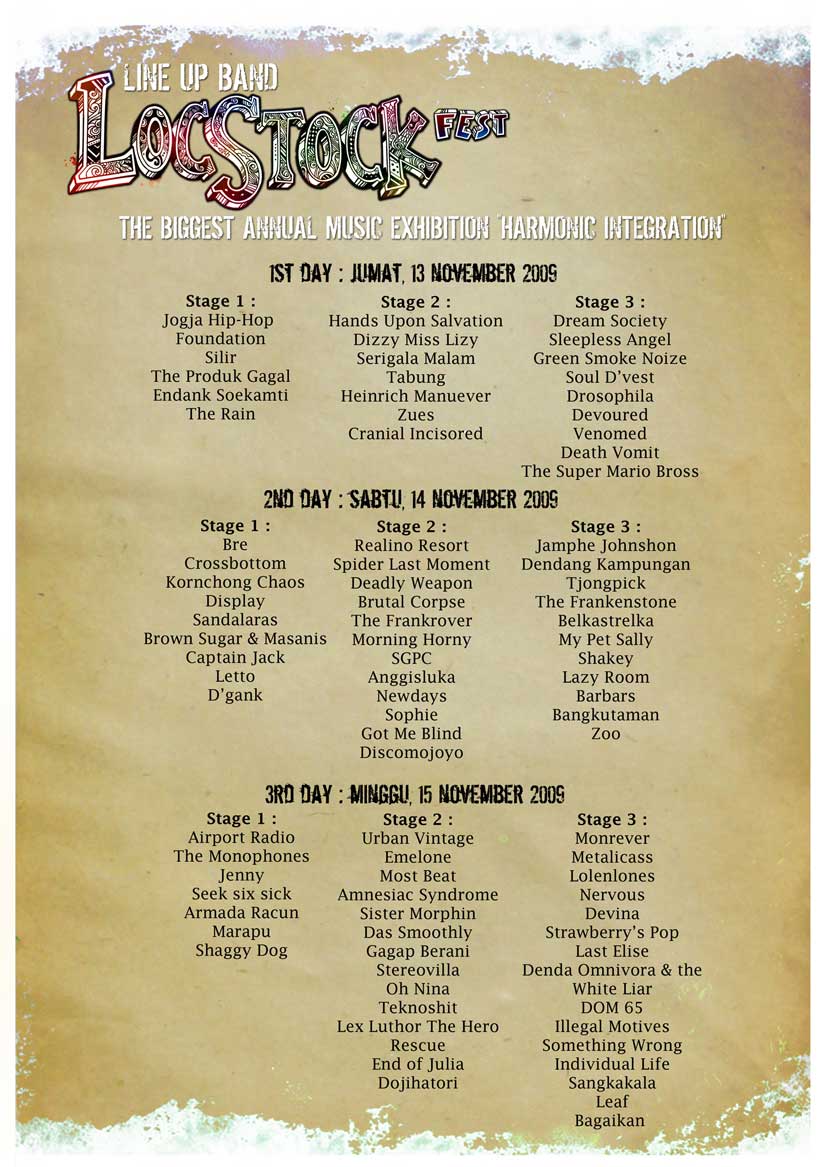 WHAT?
LOCSTOCK FEST. YOGYAKARTA BIGGEST ANNUAL MUSIC EXHIBITION
WHEN?
13th , 14th, and 15th NOVEMBER 2009
WHERE?
KRIDOSONO STADIUM
WHO?
100 HIGH QUALITY MUSICIAN, ARTIST AND BAND FROM OUR LOVELY CITY!
WHY?
BECAUSE YOGYAKARTA HAS MANY TALENT THAT CAN MAKE US PROUD. SO, YOU DON'T HAVE REASON FOR NOT TO COME.
HOW?
JUST COME TO THE KRIDOSONO STADIUM ON 13TH TILL 15TH NOVEMBER 2009. BRING YOUR FRIENDS, FAMILY AND PETS. BUY THE TICKET, THEN ENJOY THE SHOW…
JUST COME TO SHOW YOUR CARE TO YOUR LOCAL MUSICIAN. WE ALL KNOW THAT WE'VE GOT ALL THE TALENT!
For more info jump to Locstock Group in Facebook