YESNO 041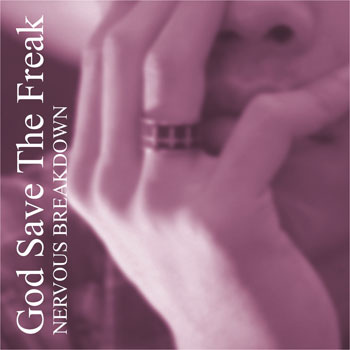 ……………………………………………………………………………………………………………………………………………………..
Track List:
01. Introcity / Girl From Planet Nine
02. Tonight We Dine In Hell
03. Judge Me!
04. Punk Song
05. Proud To Be DFL (Feat. Luckey McKey)
06. Refused & Resist
………………………………………………………………………………………………………………………………………………………
Download:
………………………………………………………………………………………………………………………………………………………
Songs + Cover 8.8MB (ZIP)
………………………………………………………………………………………………………………………………………………………
Streaming
………………………………………………………………………………………………………………………………………………………
Introcity / Girl From Planet Nine
Audio clip: Adobe Flash Player (version 9 or above) is required to play this audio clip. Download the latest version here. You also need to have JavaScript enabled in your browser.

Punk Song
Audio clip: Adobe Flash Player (version 9 or above) is required to play this audio clip. Download the latest version here. You also need to have JavaScript enabled in your browser.

………………………………………………………………………………………………………………………………………………………
Liner Notes
………………………………………………………………………………………………………………………………………………………
Dalam rangka memperingati empat tahun pertama terbentuknya Nervous Breakdown (NB), band asal timur kota Jakarta ini merilis mini album yg bertajuk "God Save The Freak", mini album ini sendiri merupakan rilisan kedua yg di rilis di Yes No Wave Music. Menyusul dari mini album Never Green yg dirilis pada 4 juni 2008. God Save The Freak juga merupakan rilisan pemanasan dari NB sebelum merilis debut album, disebut sebagai pemanasan karena semua materi yg ada di EP terbaru ini berasal dari sesi demo rekaman pertama NB yg berjudul New Dogs On The Block, yg di rekam dalam format Live recording di K – Studio (Jatiwaringin/Jakarta ).
Dibandingkan dengan Never Green EP yg bernuansa progresif dengan segala macam experimen – experimen non – hardcore punk yg kental, maka di EP terbaru ini penyajian tracklist-nya lebih ke arah jenis yg ber-cita rasa konservatif, yg artinya semua lagu di album ini menyuguhkan intensitas musik hardcore punk murni yg sarat dengan agresifitas khas singkat padat dan brutal, New Dogs On The Block sendiri hanya disebar begitu terbatas saat di publikasi pertama kali di tanggal 4 november 2007, dari tangan ke tangan dalam bentuk CD-R dengan print sampul berwarna dan di jual hanya dengan seharga 5 ribu rupiah pada segelintir orang tertentu, God Save The Freak sendiri merupakan bentuk dukungan untuk siapapun yg gigih memperjuangkan apa yg benar-benar diinginkan dalam hidup. (Oyi)
…
Masih saja ngebut dengan lebih banyak sampling dari beberapa potongan lagu band-band favorit mereka, seperti usaha meleburkan 2 suasana yang berbeda, cukup secara kontras. Walau sebenarnya bukanlah hal baru sebuah band fast thrash hardcore punk bermain-main dengan sampling, mungkin dari potongan pembicaraan di sebuah film, atau potongan rekaman yang cukup sinkron dengan tema lagu, yang kebanyakan bermuatan sarkastis ataupun humor. Nervous Breakdown mencoba membuat sebuah strawberry cake yang diblender dengan miras disini, bisa saja. Eksekusi musik hardcore punk bersemangatkan youth crew bermental indie pop cukup menarik, rekaman ini bisa memberikan ide cukup segar kepada scene hardcore punk untuk lebih bebas mendandani rancangan audio mereka dalam satu album.
Namun vitalnya, bisa jadi rekaman di album akan lebih menarik didengar daripada penampilan panggung band itu sendiri, kecuali jika si band tidak berkeberatan membawa racikan sampling mereka keatas panggung. 6 lagu disini berjalan cepat, dengan aransemen campuran Youth Of Today dan Larm, thrash! Tapi ada baiknya ketika aransemen sedikit lebih diramu dengan pergantian part yang tidak terulang atau kekacauan kord disana-sini. Kembali lagi ke band, aransemen adalah sebuah kebutuhan akan ide dan nafsu yang bisa dibuat sedikit rumit, rumit, atau berantakan.
Tampaknya Nervous Breakdown cukup puas akan nafsu hasrat mereka di sini. Dan kurang lebih mengatakan lalu berteriak "Tidaklah harus berbaju hitam untuk datang di sebuah acara hardcore punk!" Kurang lebih itu yang mereka akan sampaikan dari sekian set materi mereka ini.
Tata poni, licinkan pompadour kalian dan mosh! (Bagus Jalang)
……………………………………………………………………………………………………………………………………………………..
Release Date
………………………………………………………………………………………………………………………………………………………
5 Maret 2010
………………………………………………………………………………………………………………………………………………………
Info
………………………………………………………………………………………………………………………………………………………
All tracks live recorded at K studio, Jakarta
Engineered by Mas Yudha
All songs by Nervous Breakdown
Except "Fuck To Be DFL" originally by Dead Fucking Last
and "Punk Song" contain sample from The Smiths "Some Girls Are Bigger Than Others"
Front cover model: John Patrick
Photograph by Dinda Advena
Sleeve design by Bagus Jalang
………………………………………………………………………………………………………………………………………………………
Contact
………………………………………………………………………………………………………………………………………………………
MySpace
………………………………………………………………………………………………………………………………………………………