YESNO 036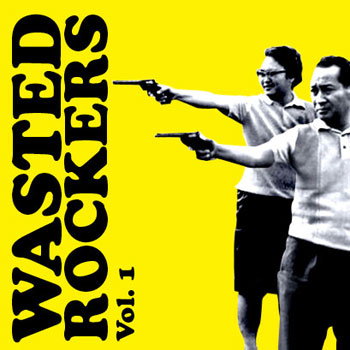 ……………………………………………………………………………………………………………………………………………………..
Track List:
01. Monkey To Millionaire – Radio
02. Tigapagi – Sorrow Sound
03. Female Fembot – Lady Widow
04. Ansaphone – Hello Stranger!!
05. Karbala Bukan Fatamorgana – Bahtera Jelang Karam
06. Ballerina's Killer – Testimoni Untuk Dia Yang Kucintai
07. The Gameover – John Robin
08. Rise Upon By You – For You
09. Abort – Coldhand
10. Everybody Loves Irene – Hybrid Moments (The Misfits cover)
11. Hands Upon Salvation – Your False Eulogy
12. Sunblind – Kiamat Kecil
13. Bottlesmoker – How Are You
14. Diabolikanal – Provokasi Manis Kaus Kaki Siswi SMU
15. N.T.A.F – Jessica's Bungalow
16. 1900 Yesterday – The Romantic Moment In Our Life
17. The Amazing You – Kissing You Through Being Kistna (Bow version)
………………………………………………………………………………………………………………………………………………………
Download:
………………………………………………………………………………………………………………………………………………………
Songs + Artwork 162 MB (ZIP)
………………………………………………………………………………………………………………………………………………………
Streaming
………………………………………………………………………………………………………………………………………………………
Monkey To Millionaire – Radio
Audio clip: Adobe Flash Player (version 9 or above) is required to play this audio clip. Download the latest version here. You also need to have JavaScript enabled in your browser.

Tigapagi – Sorrow Sound
Audio clip: Adobe Flash Player (version 9 or above) is required to play this audio clip. Download the latest version here. You also need to have JavaScript enabled in your browser.

Karbala Bukan Fatamorgana – Bahtera Jelang Karam
Audio clip: Adobe Flash Player (version 9 or above) is required to play this audio clip. Download the latest version here. You also need to have JavaScript enabled in your browser.

Ballerina's Killer – Testimoni Untuk Dia Yang Kucintai
Audio clip: Adobe Flash Player (version 9 or above) is required to play this audio clip. Download the latest version here. You also need to have JavaScript enabled in your browser.

Everybody Loves Irene – Hybrid Moments (The Misfits cover)
Audio clip: Adobe Flash Player (version 9 or above) is required to play this audio clip. Download the latest version here. You also need to have JavaScript enabled in your browser.

Hands Upon Salvation – Your False Eulogy
Audio clip: Adobe Flash Player (version 9 or above) is required to play this audio clip. Download the latest version here. You also need to have JavaScript enabled in your browser.

Sunblind – Kiamat Kecil
Audio clip: Adobe Flash Player (version 9 or above) is required to play this audio clip. Download the latest version here. You also need to have JavaScript enabled in your browser.

Bottlesmoker – How Are You
Audio clip: Adobe Flash Player (version 9 or above) is required to play this audio clip. Download the latest version here. You also need to have JavaScript enabled in your browser.

Diabolikanal – Provokasi Manis Kaus Kaki Siswi SMU
Audio clip: Adobe Flash Player (version 9 or above) is required to play this audio clip. Download the latest version here. You also need to have JavaScript enabled in your browser.

The Amazing You – Kissing You Through Being Kistna (Bow version)
Audio clip: Adobe Flash Player (version 9 or above) is required to play this audio clip. Download the latest version here. You also need to have JavaScript enabled in your browser.

………………………………………………………………………………………………………………………………………………………
Liner Notes
………………………………………………………………………………………………………………………………………………………
Beberapa tahun lalu, kami (Dede dan Gembi) dari Wasted Rockers (WR) berencana mengumpulkan lagu-lagu lokal terbaik versi WR. Dengan konsep lintas genre–yang waktu itu kami tulis "dari indie pop paling letih sampai metal paling berisik", tentu cuma sebuah metafor bahwa ini akan menjadi tanpa batas, mengingat komposisi "diam" John Cage "4'33"" dikomposisi dari suara paling berisik, ultrasonik, sampai tidak terdengar telinga manusia–kami membuka submission untuk siapapun, selama mereka tidak berafiliasi pada label besar atau boleh juga dalam status unsigned, namun terdengar asyik di telinga kami berdua. Peraturan sederhana itu malah kami tambahkan bahwa ini merupakan free submission yang tidak akan membebani siapapun yang akan ikut kompilasi ini. Kami menjanjikan akan membuat antologi lagu terbaik tersebut dalam bentuk fisik (CD) yang akan menjadi penanda bahwa WR turut berkontribusi mengakomodasi band-band bagus versi kami agar bisa terdengar lebih luas lewat networking! kami yang terbatas ini.
Ternyata feedback dari pembaca WR sangat besar ketika itu. Banyak materi tidak terduga yang kami temukan dari band antah berantah ternyata patut diperdengarkan lebih luas. Sedihnya, karena ruang yang terbatas untuk bentuk fisik, kami cuma memilih beberapa band yang benar-benar membawa angin segar di music scene yang underrated di negeri ini. Di saat yang bersamaan WR turut mencari donatur yang potensial sekaligus sponsor agar CD ini dapat dirilis lebih banyak dengan kemasan yang baik.
Di lapangan, tim kecil yang WR buat mengalami hambatan dari soal waktu, kondisi finansial yang terjepit, sampai energi yang seadanya. Berita buruknya adalah kompilasi yang harusnya kami rilis sekitar tiga tahun lalu itu terbengkalai. Sedihnya lagi, versi cetak WR juga mengalami mati suri bersamaan dengan kesibukan baru di pekerjaan kami masing-masing yang membuat materi-materi band penting tersebut makin teronggok dan bahkan tidak tersentuh. Kini sebagian artis/band yang (harusnya) kami rilis di kompilasi ini semakin besar namanya. Ada yang sudah rilis album profesional, ada yang masuk kompilasi festival musik indie terbesar di Indonesia, ada yang sudah sukses diangkat oleh media-media besar, ada yang sudah melakukan tour ke luar negeri, ironisnya: ada yang bahkan sudah bubar.
Pertemuan kami dengan Yes No Wave saat netlabel ini baru berdiri lewat sebuah momen interview eksklusif di WR dulu ternyata membangun hubungan persahabatan yang intens sampai Wok The Rock, salah satu founder netlabel ini, bersedia menerima pinangan kami untuk merilis kompilasi ini secara gratis akhir tahun ini. Awalnya kami pikir, ini sudah bukan momennya untuk merilis sebuah antologi lagu yang seharusnya dirilis beberapa tahun lalu. Tapi logika terbalik kami malah menolong kami untuk tetap optimis mengenai rilisan ini. Justru karena saat ini sebagian nama mereka sudah besar dan familiar di telinga banyak orang, akan menjadi hal yang menarik kalau ternyata mereka di luar sana mengetahui WR seharusnya merilis ini sejak lama. Mereka akan tahu kalau track yang direkam di sini juga variatif: dari yang lo-fi sampai semi-profesional. Anda akan mendengar versi mereka beberapa tahun lalu.
Sampai kapanpun Anda tidak akan mendapatkan versi fisik kompilasi ini. Tapi dengan semangat Lawrence Lessig-ian yang besar di jiwa kami, akhirnya kompilasi ini dirilis via Yes No Wave. Tulisan ini bisa kalian anggap sebagai apologi penuh karena kami tak mampu merilisnya dalam bentuk CD, namun bagi WR, justru format maya dan bebas transaksi seperti ini akan membantu meluasnya track-track ini secara efektif. (Gembi)
………………………………………………………………………………………………………………………………………………………
Release Date
………………………………………………………………………………………………………………………………………………………
18 November 2009
………………………………………………………………………………………………………………………………………………………
Info
………………………………………………………………………………………………………………………………………………………
All songs written by each band, except "Hybrid Moments" originally written by The Misfits.
A&R: Dede and Gembi
Compiled by: Wasted Rockers
Released by: Yes No Wave Music
Sleeve design by: Wok The Rock
Mixing & mastering by: Gabriel Gunawan at Evenflow Engineering
………………………………………………………………………………………………………………………………………………………
Contact
………………………………………………………………………………………………………………………………………………………
Wasted Rockers
Website
E-mail
Bands
Tigapagi (http://www.myspace.com/tigapagi)
Female Fembot (rockadelic86@yahoo.com)
Ansaphone (http://www.myspace.com/ansaphonetheband)
Karbala Bukan Fatamorgana (www.myspace.com/karbalabukanfatamorgana)
Ballerina's Killer (http://www.myspace.com/ballerinaskiller)
The Game Over (http://www.myspace.com/thegameovermusic)
Rise Upon By You (riseuponbyyoutheband@yahoo.co.id)
Abort (eric@deathrockstar.info)
Hands Upon Salvation (http://www.myspace.com/handsuponsalvation)
Diabolikanal (www.myspace.com/diabolikanal)
N.T.A.F (http://www.myspace.com/thecrowdedroom)
1900 Yesterday (http://www.myspace.com/1900yesterday)
The Amazing You (http://www.myspace.com/gembi)
Sunblind (wastedrockers@yahoo.co.uk)
Monkey To Millionaire (www.myspace.com/monkeytomillionaire)
Everybody Loves Irene (www.myspace.com/everybodylovesirene)
Bottlesmoker (www.myspace.com/bottlesmoker)
………………………………………………………………………………………………………………………………………………………