YESNO 020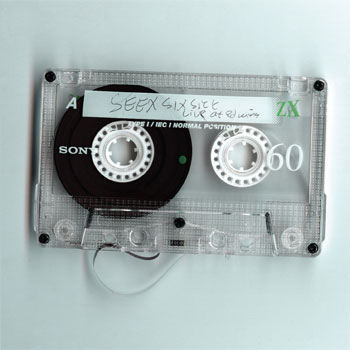 ……………………………………………………………………………………………………………………………………………………..
Track List:
01. Untitled
02. Anti Macho Rock Star
………………………………………………………………………………………………………………………………………………………
Download:
………………………………………………………………………………………………………………………………………………………
Song 79 MB (MP3 VBR ZIP)
Artwork 7.2 Mb (Pdf)
………………………………………………………………………………………………………………………………………………………
Streaming
………………………………………………………………………………………………………………………………………………………
Untitled
Audio clip: Adobe Flash Player (version 9 or above) is required to play this audio clip. Download the latest version here. You also need to have JavaScript enabled in your browser.

………………………………………………………………………………………………………………………………………………………
Liner Notes
……………………………………………………………………………………………………………………………………………………… Sebagai sebuah kota yang menjadi tujuan bagi pelajar dari seluruh pelosok di Indonesia untuk menimba ilmu, Yogyakarta berkembang menjadi sebuah tempat tinggal yang bersifat temporer. Para pendatang ini berbaur, mengembangkan diri, membangun sesuatu, memperjuangkannya dan memiliki sense of belonging yang kuat. Sebuah diaspora. Namun tak banyak juga menara gading yang telah dibangun segera akan mengalami dilema ketika masa studinya telah atau harus berakhir. Hal ini tentunya juga terjadi di scene musik, pada tubuh Seek Six Sick. Band yang sangat outstanding dan berkarakter kuat baik dalam produksi lagu, rekaman, aksi panggung dan visual ini pada rentang tahun 2006-2008 mendadak hiatus. Sang vokalis eksodus ke ibukota untuk bekerja dan salah satu frontman-nya masuk hotel prodeo.
Bagi fans musik di Yogya yang aktif pada rentang tahun itu hampir tidak mengenal sosok band ini dan yang cukup mengherankan, beberapa band eksperimental/noise yang lainnya juga turut redup. Hanya menyisakan Zoo.
Pada medio 2007 mereka muncul kembali dengan menggelar pertunjukan kecil di Kinoki, Yogyakarta. Mereka tampil bertiga minus Bofag. Jimmy tidak memainkan gitar, hanya berkutat dengan synthesizer. Mereka memainkan materi lagu lama dengan aransemen yang psychedelic, ritmis dan penuh improvisasi. Penampilan selanjutnya terjadi hampir setahun berikutnya, yakni di Edwin's Gallery Kemang Jakarta pada tanggal 26 Juni 2008. Mereka tampil pada pembukaan pameran lukisan "Rhyme of Lines" karya Ayu Arista Murti -istri Jimmy. Konsep pertunjukan ini hampir sama dengan yang terjadi di Kinoki, namun kali ini Bofag melengkapi liner-up. Mereka memainkankan 2 komposisi sepanjang hampir 50 menit.
Pertunjukan di Edwin's Gallery inilah yang ditampilkan pada rilisan ini. Proses encoding dari master rekaman yang berupa kaset membiarkan suara noise yang muncul pada gesekan pita kaset tetap ditampilkan untuk menambah atmosfir yang lo-fi pada pertunjukan tersebut sekaligus memberi kesan romantisme bagi yang sudah tidak pernah memutar pita hitam kaset.
Rilisan ini akan segera disusul dengan album terbaru mereka di awal tahun 2009. Bagi kawan lama, silahkan bernostalgia. Bagi kawan-kawan baru, selamat datang di gemerlap acid yang panas dan membius. (Wok The Rock)
………………………………………………………………………………………………………………………………………………………
Release Date
………………………………………………………………………………………………………………………………………………………
10 Oktober 2008
………………………………………………………………………………………………………………………………………………………
Info
………………………………………………………………………………………………………………………………………………………
Live at the opening Solo Exhibition of
Ayu Arista Murti "Rhyme Of Lines",
Edwin Gallery Kemang Jakarta
26 Juni 2008
Encoded from tape By Wok The Rock
Band photo by Abie Ario Dandoro & Wok The Rock
Cover sleeve design by Wok The Rock
………………………………………………………………………………………………………………………………………………………
Seek Six Sick
………………………………………………………………………………………………………………………………………………………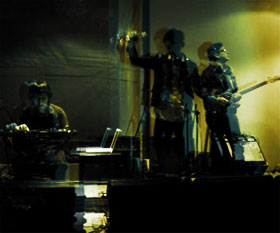 Jimmy Mahardhika – Synth & Bass Loop
RM Soni Irawan – Guitar, Vokal
Suparyanto Gatot Supardi -Vokal
Emir Faisal – Drum
………………………………………………………………………………………………………………………………………………………
Contact
……………………………………………………………………………………………………………………………………………………… MySpace
………………………………………………………………………………………………………………………………………………………