YESNO 017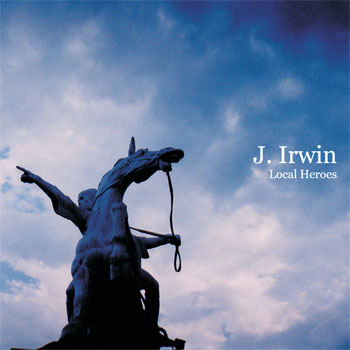 ………………………………………………………………………………………………………………………………………………………
Track List:
01. Mirror Land
02. Hymn For A Friend in The Sky (Radio Edit)
03. Local Heroes
04. When The Morning Comes
05. Heaven Stringer
………………………………………………………………………………………………………………………………………………………
Download:
………………………………………………………………………………………………………………………………………………………
Song 33 MB (MP3 VBR ZIP)
Artwork 7.9 Mb (Pdf)
………………………………………………………………………………………………………………………………………………………
Streaming
………………………………………………………………………………………………………………………………………………………
Local Heroes lagu
Heaven Stringer lagu
………………………………………………………………………………………………………………………………………………………
Liner Notes
……………………………………………………………………………………………………………………………………………………… Dibandingkan dengan Hymn For A Friend In The Sky, single-nya terdahulu, J. Irwin kali ini memamparkan sesuatu yang berbeda. Local Heroes menawarkan kepada kita satu bentuk eksplorasi terhadap beberapa bentuk pendekatan instrumentatif. Disini, sang gitaris yang terkenal dengan gaya khas Jimmy Page ini mengeksplor banyak celah demi menghasilkan karya yang original.
Di album ini, J. Irwin memasukkan banyak unsur, unsur tersebut yang menyebabkan mini album ini terasa kaya dibanding karyanya terdahulu. Sebut saja cuilan-cuilan soul, R&B ala Who, down-tempo ke balada khas yang membatasi antara The Stones dan The Charlatans, ruang-ruang absurditas Doors sampai progresivitas yang sekeras Iron Butterfly sekalipun, plus cubitan-cubitan melodi yang kadang sesekali melanggar pakem di atas tadi dengan menyelipkan melodi-melodi post-pentatonik yang akrab di pedusunan dataran tinggi di Jogja yang berkabut, hijau dan tenang. Sebuah album yang akan menghantarkan Anda akan riuhnya perjalanan sang gitaris, dari ketenangan di puncak gunung ke sudut jalan ibukota yang kotor dan penuh dengan intrik dan mara bahaya. Coba resapi! (Wahyu Nugroho)
Compared to his previous debut single, Hymn For A Friend In The Sky, this time J.Irwin is trying to reflect an indifference atmosphere. Local Heroes gives the audience a shape of exploration towards several forms of instrumental music. In this album, the guitarist who is famous with his Jimmy Page style is working through many unique ways to produce an original work of art.
In this album, J.Irwin involved a great deal of elements which makes this mini-album sounds more definite rather than his previous works. You can feel the pieces of soul music, The Who's R&B, the down-tempo of peculiar ballad which clearly stands out between The Stones and The Charlatans UK, absurd spaces from The Doors, and even the hard progressive side from band such as Iron Butterfly. Not to mention the solo guitar playing which slightly breaks the standard of the music genres stated above. In brief, you will hear the post-pentatonic melodies that take you out there to peaceful, foggy, and green high-land villages in Yogyakarta. An album which is going to take you drifting through a complex journey of the guitarist himself, from a peaceful spot in the mountain peak to every corners of the capital city which dirty, dingy, and full of danger. Experience it! (Wahyu Nugroho)
………………………………………………………………………………………………………………………………………………………
Release Date
………………………………………………………………………………………………………………………………………………………
30 Agustus 2008
………………………………………………………………………………………………………………………………………………………
Info
………………………………………………………………………………………………………………………………………………………
Producer : J. Irwin
Song-writer : J. Irwin
All songs were recorded, mixed, and mastered by Irwin, between November 2007 – February 2008 at Townside Studio
Vocals, Guitars, Bass, Keyboards, and Drums tracking were done by J. Irwin
Cover sleeve design by Wok The Rock
Cover sleeve photography by Wimo Ambala Bayang
J. Irwin portrait by Danang Wahyu Nugroho
Special thanks to:
Mas Titis (SA Studio)
Bowo (The Southern Beach Terror / Coffin Cadillac)
Wonderful people and events that inspired me to write songs
………………………………………………………………………………………………………………………………………………………
J. Irwin
………………………………………………………………………………………………………………………………………………………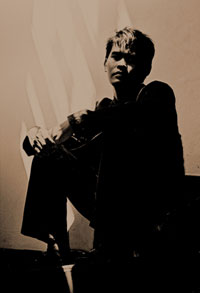 J. Irwin's Short History
J. Irwin is an Indonesian guitar player with a complete name; Mikhael Justinus Irwin Ardyanto, born in Surabaya on July 22nd, 1981. Around 1996, he moved to Bekasi and there he started to know and play guitar, both electric and acoustic. At that time, he was also trying to participating in school-bands, unfortunately, it was going nowhere. He used to lock himself in his bedroom and entertain himself with his father's tape-deck and shitty guitar. In 1999, he moved to Yogyakarta, starting his study at Sanata Dharma University. As he was doing his study there, he found lots of talented people who shared the same interests. At this year, he created Bangkutaman along with Bayu Prabowo, Wahyu "Acum" Nugroho, and Deni Prayugo. Later on, Bangkutaman found the most definite sound in the famous formation consisted of Wahyu "Acum" Nugroho (vocal-bass), J. Irwin (backing vocal-guitars), and Dedyk Erianto (drums). They were really into the Madchester sounds, heavily influenced by the band called The Stone Roses in particular, and J. Irwin was heavily influenced by John Squire and other indie/brit-pop guitar icons from the Great Britain.
Bangkutaman was also known as a folk-rock with acid atmosphere of the Madchester sounds band and J. Irwin reflected the hard-rock playing style as he began to explore knowledge on Jimi Hendrix, Jimmy Page, and Sterling Morrison. Partnering With Wahyu "Acum" Nugroho, J. Irwin was also writing songs for Bangkutaman. For 5 years, J. Irwin and Bangkutaman had a great run but when it was 2005, everyone started to see things differently. He left bangkutaman and made a new project called Johnny & the Pistol Heroes, which eventually changed into Pistol Heroes. He found psychedelic, blues, hard-rock, and virtuosity guitar style as the ground concept of Johnny & the Pistol Heroes. Johnny & the Pistol Heroes consist of J. Irwin (Guitars), Ahmad Oka (Vocals), Gober (Bass), and Ali Wafa (Drums). For the time being, The Pistol Heroes is declared "disbanded" although J. Irwin still feels that this band is his second family after Bangkutaman.
Other than having a band named The Pistol Heroes, J. Irwin also had his own studio, called Townside Studio, when he lived in Yogyakarta. He started doing his solo project where he actually sings. He also began to explore his knowledge on sound-engineering in his own home-studio which he got from Gembus (sound engineer), Ari Wulu (DJ/programmer), Kang Narko (senior sound engineer), and Ojie Dass-O (Bangkutaman's stage operator). He used to lock himself in a room (studio) with his guitar and digital sound-system, entertaining his mind and soul. He went to Wok the Rock, the owner of yesnowave.com, a net record-label, and asked him to release his first debut single Hymn for a Friend in the Sky.
On March 2008, J. Irwin moved back to Bekasi and working as a journalist in a sport magazine. Finding the old mate in the band was coming back to Jakarta, Wahyu "Acum" Nugroho asked him to re-joined the band. The reformation of Bangkutaman was helped by a friend of the band, Felix Dass, the manager of a band called Ballads of the Cliche' from Jakarta. Felix Dass believes that the best formation of Bangkutaman is when J. Irwin was around to be the lead guitarist. However, Felix Dass find his interest more on Bangkutaman rather than J. Irwin's solo project. March 13th 2008, J. Irwin is officialy rejoined Bangkutaman. He still trying to continue his solo-project, and even trying to bring javanese sounds in his music. August 17th 2008, The debut reunion gig of Bangkutaman took place at Otosport Cafe, Seturan Yogyakarta where they played nearly ten songs of their oldies such as Kabut, Solomon Song, Catch Me When I Fall, and Fantasi.
………………………………………………………………………………………………………………………………………………………
Contact
………………………………………………………………………………………………………………………………………………………
E-mail
MySpace
………………………………………………………………………………………………………………………………………………………